**Disclosure..I received this product for review purposes from VTech to review on my blog with my kids participation. The opinions in my post are my opinions and may differ from others.**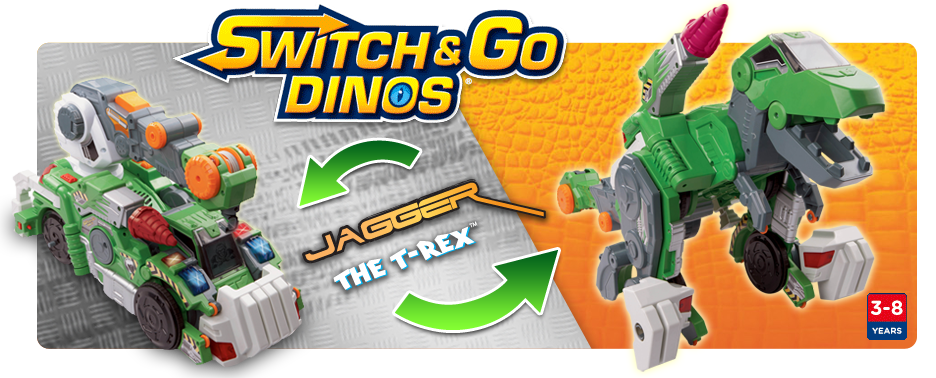 I had the opportunity to review "Blister" the Velociraptor
Switch and Go Dino
by
vtech
in my home with my kids. I have bought a ton of products over the years from
vtech
as they are a great educational product with so much more and this is no exception.
"Blister" is such a unique transforming toy made for ages 3-8 and I having a 3 and a 6 yr old in my home and this was the perfect review item for two very different kids. This is a transforming Heli to Dino with all the bells and whistles for hours of entertainment. It talks, it lights, it spins and more important it is easy on little hands. As stated I did review "Blister" but there are
7 different and ultimately unique Dinos in this collection you are sure to find one that your child will love!!
LCD screen with a style button(left) which changes pilots and at transformation it goes to Dino eyes
and the right side controls volume or no volume.Very easy to understand and sounds like a real person or Dino.
has a flash light attached to underside, used for night flying or searching(as we all know Dinos carry) :)
this is the space the propeller tucks into to change into Dino this takes a little practice for small hands as the end of the tail folds out, propeller flips over and folds to side.
this is mid Dino to show the propeller, fold, the hands out, the legs out and the shooting pack moved over.
The trigger is to make the propellers spin and the toy has upwards of
70 sounds and phrases. As you can see many pieces but all are attached:)
Does this sound like something that would interest your little ones? It's getting close to Christmas and wouldn't that
vtech
child love a super cool transforming vehicle to dino :)
**
The ultimate kid's toy, Switch & Go Dinos® easily transform between a dinosaur and a vehicle in a few simple steps.
Each of the collectible Switch & Go Dinos® feature high-quality electronics and a unique transformation feature to provide a 2-in-1 imaginative play experience.

In dinosaur mode, sound effect buttons emit realistic dinosaur sounds and phrases that teach facts about each dino, providing kids with fun and enriching playtime.
·
Additional Dinos in the Switch & Go line include Jagger the T-Rex™, SkySlicer the Allosaurus™, MC Roar the Giganotosaurus™, Stompsalot the Amargasaurus™, Quiver the Stygimoloch™, Torr the Therizinosaurus™ and Akuna the Velociraptor™ - collect them all!**
a Rafflecopter giveaway