Creation Source
is the creator of this very fashionable ring that you can customize with your most precious of memories. I was given this opportunity to review a ring with my 8 most cherished pictures embedded on the ring as a keepsake, thank you to
creation source
and #tbc.
Everyone has a life moment that they could cherish forever, whether it be the birth of a child, death of a loved one, graduation from school or a life changing event. What better way to have those memories close to you and be able to look at them on a band, whether it be on your hand or around your neck...as a gift or a "just for me".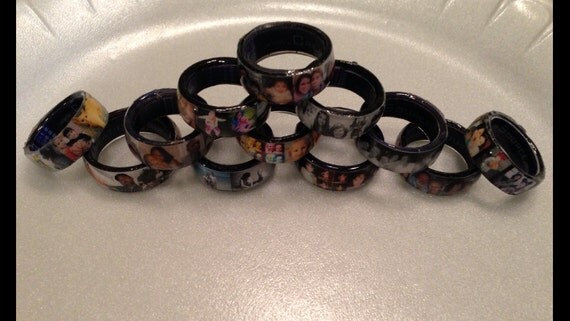 I had the opportunity to have one made, and since I am a proud parent I chose the people and things close to me. I picked out my 8 pictures(what is requested) and provided them to the company via email.My son graduates from high School this year so that is an important memory in my life, my younger boy graduated form Kinder, my daughter..well she is my princess, and can't forget the pets. This was my choice for pictures because to me..these are important, everyone has the ability to choose their own pictures and this is what makes it unique.
**
Creation Source brings life to your everyday accessories and tools. Begin expressing yourself like never before possible!**
Make sure you know your ring size as this is very important when ordering its as easy as going to a jewelry store and requesting your ring size.
It was a very easy process and they are very easy to work with, if you have a question they are very efficient and respond in a timely manner. The average wait time is 2 weeks for the custom ring to be made. So if you are looking for the perfect gift look no further and with Christmas coming up what a great gift idea for that special someone. You can find them and contact them here on
Etsy
or
twitter
.
This was a sponsored post by

-
http://TheBloggerConnection
.com
. All opinions are my own and others opinions may differ.