Lugz It Up Blue For Autism Awareness (Review and GIVEAWAY!!!)
per Andreas World
In case you are not already aware, today is a very special day for me and my family personally, as well as for countless people all over the world.
Today is
World Autism Awareness Day
. As many of you probably know, Autism Awareness is a cause very close to my heart because my 5 1/2 year old son is Autistic.
Today is all about raising awareness and taking a stand to educate and advocate for Autism.
The central theme is Light It Up Blue. Replacing your porch light with a blue bulb is a very good way to Light It Up Blue. Also wearing blue clothing in support of Autism Awareness is one of the best ways to show your support no matter where you go.
It is so wonderful to see all the blue when you are out and about, and really magical every time you see a blue light.
You can check out the World Autism Day page to see tons of photos of people that have gone blue, and even amazing photos of buildings all over the world shining a blue light.
Places like The Hyatt Capital Gate in Abu Dhabi, the Qingdao TV Tower in Qingdao, China, Niagara Falls in Canada, The Great Pyramids in Giza, Egypt, Christ the Redeemer in Rio De Janeiro, Brazil, Table Mountain in Cape Town, South Africa, The Akashi Kaikyo Bridge in Japan, The Palace of Fine Arts in Mexico City, Mexico, The Palace of Culture and Science in Warsaw, Poland, and so many others. It is truly incredible to see all the support.
Although I could never be as impressive as all the amazing buildings, or even as the exceptional children on the spectrum that are showing their support, I certainly want to proudly shine my blue light, literally and figuratively.
I had to find an extra special way to go Blue this year. Blue clothing is wonderful, and of course, I wanted to do that, but I still wanted a little something more. That is when it hit me. I have to put my best FOOT forward.
I knew I wanted a pair of blue shoes, but not just any shoes. I wanted something spectacular. The quality had to be wonderful. And of course, the style had to be fabulous and the color spot on.
I knew exactly where to start, and I needed look no further. I began with
Lugz
, and found EXACTLY what I was looking for.
In fact, I found 2 amazing pairs, both in the perfect shade of blue. I got a pair for me and a pair for my husband so we could both proudly show our support.
For my husband I chose the
Zrocs Posite
in Royal Blue/White: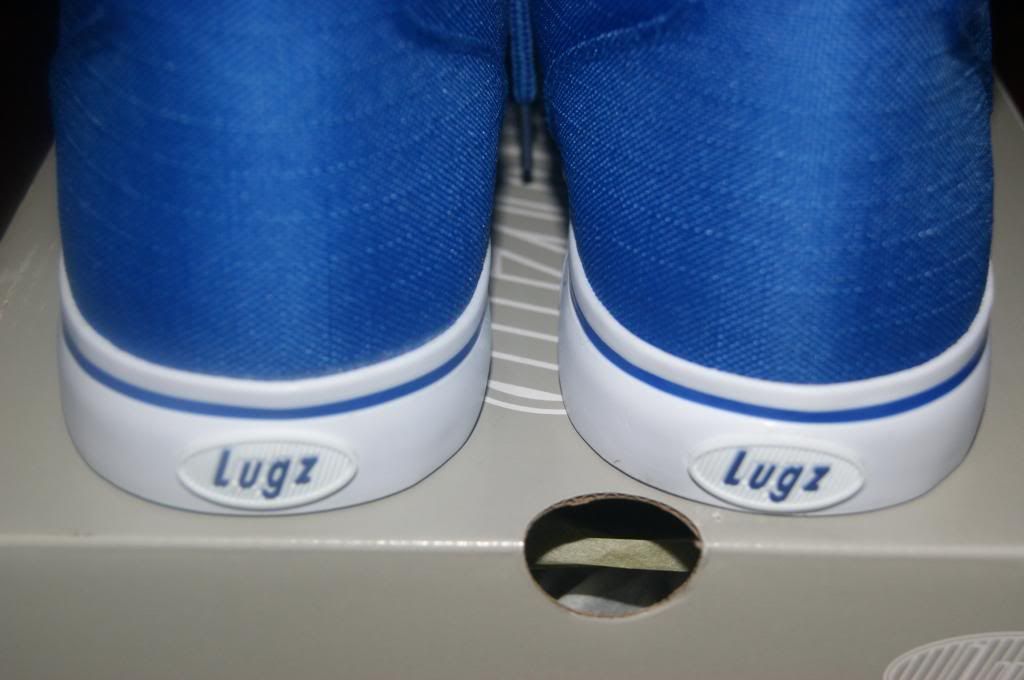 These are also technically a men's style, but seriously, they to too fabulous not to be rocked by us girls too.
That color is just so vibrant and fun. Less being Autism Awareness, these shoes are still so stylish for Spring. Time to break out of the dreary winter neutrals and into some color.
The texture on these is so awesome. It really makes them stand apart even more from other shoes that may be a similar color. I love the texture. I also love that there is the Leather like section around the top of the ankle. It gives these real dimension and makes them really pop!!! Most other comfortable shoes are really ugly.
The logos on this style are awesome too.
**OK so here is the fun part My friend Andreas World is giving a pair away..here is your chance to ENTER!!**She was graciously provided with the product and the opinions are hers and hers alone** Posted on my blog for advertising purposes:)
a Rafflecopter giveaway