As a child I remember being taken to the local
Sears
store to see all the lights and displays. This was back in the day when Sears still had a candy bar and while looking I would munch on some popcorn and maple nut goodies(yes Im from Illinois). I remember going and looking at all the pretty lights and
trees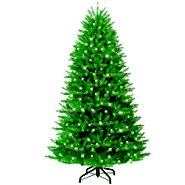 and this was far before we had blow up lawn displays and reindeers for the front yard.
Today, Sears is the one stop shop for
Christmas and decorations
, where you can find everything between presents and decorations. .. You have the man or woman in your life and they like tools, well here you go, tools

form the least experienced to the most experienced. ..You need jewelry, they have that from the most inexpensive costume to some quality pieces. ..You kids have a shopping list already , well that is covered as well from toys to clothes from their brand to name brand and so many to choose from.
This time of year we are looking most to decorate our homes and to celebrate the holidays with family and Sears
Cheer Headquarters
has you covered, with decorations for
inside
as well as outside your home. They have such a selection that you can most definitely find something that suits your taste and settles your wallet. Since Sears has teamed up with KMart the prices are outstanding and very much comparable to a family size budget without emptying your bank account.
I enjoy looking at all the selection of trees and outside blow up

for the yard, ornaments and housewares and decorating ideas. The have everything from child like Christmas decorating to the grown up more sophisticated style. I have been there with my kids looking at ideas for my Christmas tree as well as lighted yard decorations.
Don't forget with Kmart and Sears working together to save you money for the holidays, with every purchase you earn "shop your way rewards" to redeem on a future visit. Soo what are you waiting for?
**I was compensated by smiley360
As with all my reviews, my opinions are my own, I did receive a complimentary product from the company to review, I was not paid for my review nor is there any other offerings to me being offered for my review